Your donation makes a difference.
Big or small – your donation helps in more ways than you can imagine. Listed below are some ways your donation will help the ranch.
How far does your contribution go?
AmazonSmile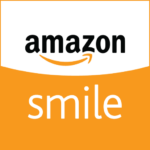 Wanna know how you can help The Ranch – just by shopping on Amazon – that doesn't cost you a penny?!?!
Check out AmazonSmile – it's easy and it's FREE! Here's what to do:
Visit smile.amazon.com
Sign in with the same account you use for Amazon.com
Select your charity (Imagine FURever Ranch, of course!)
Start shopping!
Yep – that's it! (Tip: Add a bookmark to make it easier to shop at
smile.amazon.com
).
Happy shopping, and THANK YOU for supporting The Ranch!
Need to cancel a recurring auto-donation?